Aesthetician Jazmyn Johnston, LE
Licensed Aesthetician and Skincare Consultant in Phoenix, AZ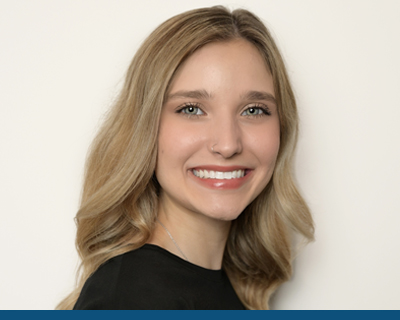 Jazmyn Johnston is our world-class licensed aesthetician dedicated to providing exceptional dermatology care at Phoenix Surgical Dermatology Group. Jazmyn completed her advanced training at the renowned Penrose Academy, where she honed her skills in cutting-edge skincare treatments. Her unwavering passion for helping clients achieve their skincare goals aligns perfectly with our core values.
Jazmyn embodies our commitment to providing the highest level of dermatology and dermatologic surgery care. She is proficient in an array of skin care treatments, always staying up to date with the latest advancements in the field. Her personalized approach to skincare guarantees that each client receives the utmost attention to their unique needs and concerns.
Excellence in customer service is a cornerstone of our practice, and Jazmyn shares this dedication. She takes time to understand each client's skin type, concerns, and goals before curating a customized treatment plan. Jazmyn ensures that our clients receive not only effective solutions but also gentle products that nurture their skin.
As a valuable member of our team-oriented workplace, Jazmyn contributes her positive attitude and professionalism, fostering a collaborative and supportive environment. Her commitment to practicing medicine with consistency and attention to detail guarantees that our clients experience top-notch care.
In pursuit of continuous improvement in the field of dermatology and dermatologic surgery, Jazmyn is passionate about educating clients on the importance of proper skincare. She firmly believes that skincare is an integral part of overall wellness and is dedicated to helping clients look and feel their best.
Jazmyn's exceptional skills and commitment to our core values make her an exemplary model of efficiency and efficacy for other dermatology practices. We are proud to have her as part of the Phoenix Surgical Dermatology Group, providing our clients with relaxing, rejuvenating, and world-class skincare experiences.